18 Esplanade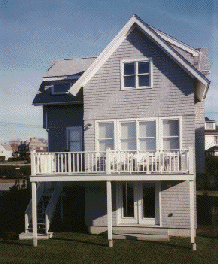 Beautiful Beachfront Home

4 Bedroom - 2 1/2 Bath - Sleeps 11
Rates:
$4,000 - $7,000/wk (negotiable)

May be rented by the month or season
May be rented by the week during the winter if available.
Click here to see a map of the house's location.
Compare this house.
This is a modern beachfront home on Middletown's Esplanade overlooking Newport's famed Cliff Walk. Activities at your doorstep include swimming, kayaking, surfing, windsurfing, canoeing or fishing off Newport's Easton's beach or rocky shoreline. Short walk to popular pubs and restaurants, including Flo's Clam Shack and the Atlantic Beach Club. Downtown Newport is less than 2 miles and Newport's Bellevue Avenue only one mile. Two levels of living. Just bring your clothes. Built in 1989. Enjoy beautiful sunsets from the living room & deck.
The first floor bedroom has a double bed. The master bedroom on the second floor has a queen sized bed. One second floor bedroom has two double beds and another bedroom has a double bed and a twin bed.
The home has a Fireplace, BBQ grill, outside 'after-swim' shower, washer/dryer, linens included, dishwasher, telephone, microwave, toaster, coffeemaker, dishes/utensils provided, cable TV, VCR, stereo, CD player, Internet Access, and Air Conditioning.Extras: Swing set, beach chairs, and beach toys, furnished deck.
Please, no smoking and no pets.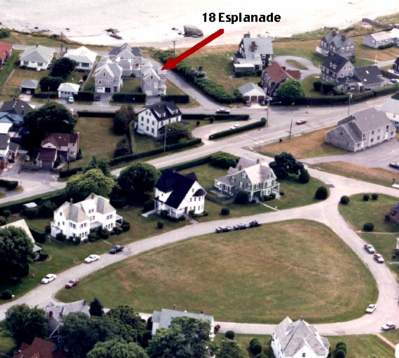 Below: The view from the Dining Room into the Living Room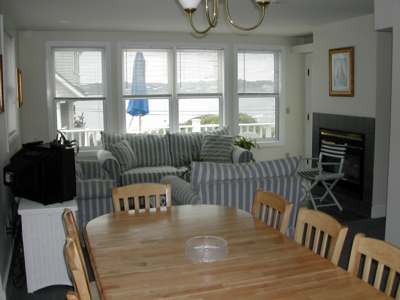 Below: Looking into the Dining Room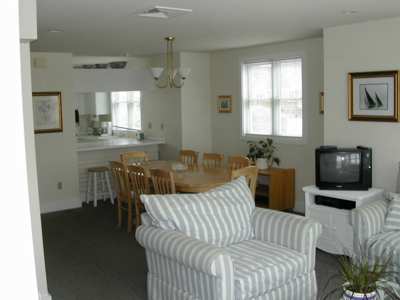 Below: Master Bedroom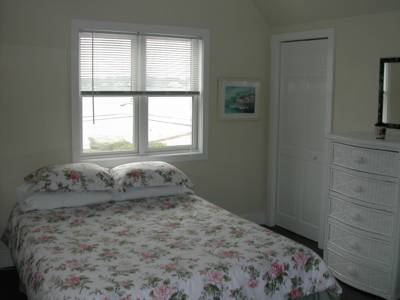 Below: Guest Bedrooms